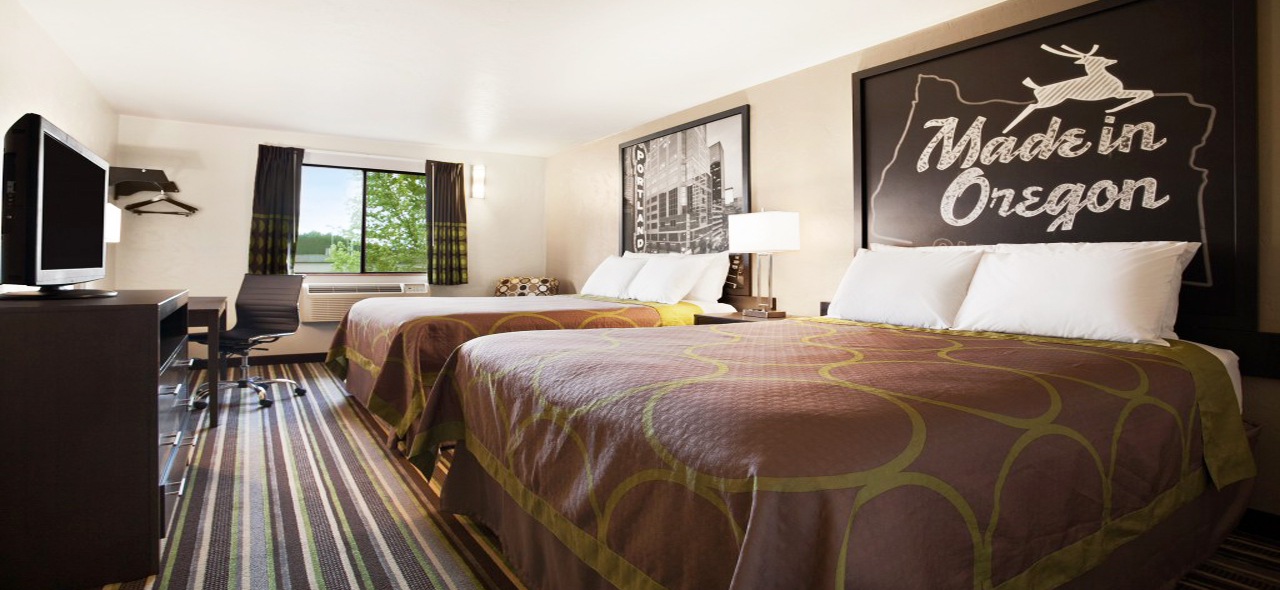 Amenities & Services
For any assistance on accessibility room availability and hotel facility information, Or for any special requests kindly contact hotel +1 (503) 981-8881.
Amenities at Super 8 Woodburn designed to enhance your stay include our popular and well­maintained indoor pool, plenty of parking for large vehicles like RVs and trucks and free wifi throughout the property.
In­room amenities you'll enjoy include flat­screen televisions, microwaves, refrigerators and much more. Plus, we offer a free eight­item SuperStart breakfast that's sure to get your day started on the right note.
We feature a meeting room too. In fact, we have just about everything you need for a great time in the Portland area. Stay with us and wake up to great mornings. We're sure we're the right choice for you.
Hotel Policies
Top